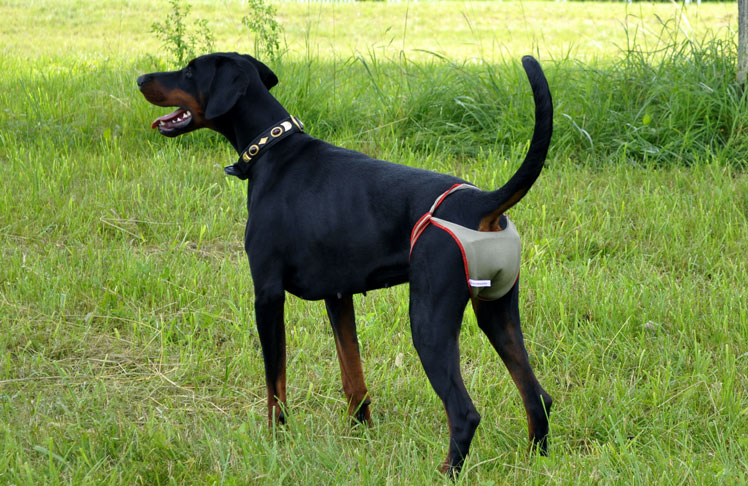 Doberman Inez wears the piccobello nappies for large female dogs.
Although she's quite sensitive towards foreign bodies on her after a short adaption period the piccobello dog nappy doesn't bother her at all anymore.
We met her and her brother Ito at a dog show in Switzerland in June 2012.
back to the gallery