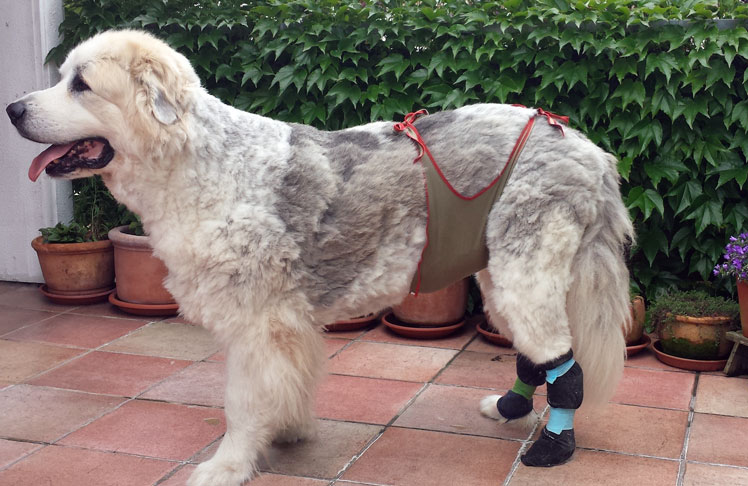 Pyrenean mountain dog male Patou got the male diaper in special size XXL.
Patou weighs 73 kg/ 161lbs and is 7,5 years old. Poor guy has HD, ED, OCD, cysts in hocks and massive skin problems, his owner writes us. Thanks to her care he gets everything he needs to still look so content and calm in the world.
He got the diapers to protect his wound, which can now heal well.
And this is how Patou looks in winter, when he does not need to be clipped: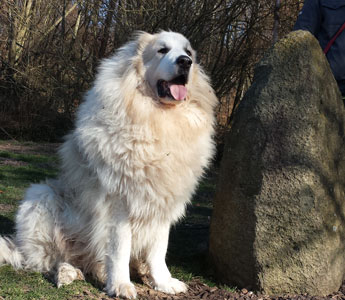 back to the gallery